Messi is going to award gold smartphones to the members of the Argentine national team
Messi is going to award gold smartphones to the members of the Argentine national team
The 35-year-old star is gifting 35 of his teammates with 24-karat gold iPhones
It is said that the names of the players and the numbers of the tags they wore in the World Cup were written on each phone
The Argentinian world football star Lionel Messi has prepared a special gift for his teammates who gave him the greatest joy in Qatar.
Messi is said to have custom-made gold smartphones for his blue-clad players and coaching staff.
The actor ordered 35 gold iPhones at a cost of £175,000.
The Sun reports that the smartphones are each made of 24-karat gold.
The PSG striker has been thinking about what special gift he can give his teammates to make his long-awaited victory come true after winning the World Cup in Qatar.
Ben Lyons, CEO of iDesign Gold, which manufactures gold smartphones, has consulted the same issue.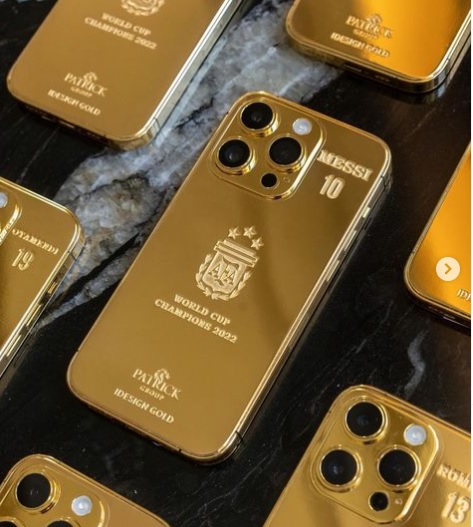 "A regular customer of Idiz phones told me that Macy's wanted to give them a better gift than gold watches," Lyons said. I said to him, why don't we make the gold watches? We immediately agreed," he says.
According to the order, we have finished making smart phones with their names written on them for all 35 teammates and coaching team members and handed them over this week, Lyons said.
The gold smart phones have the number of tags worn by the members of the Argentina national team in the World Cup in Qatar.
It will be remembered that the seven-time Ballon d'Or winner Lionel Messi was awarded as FIFA's best player of 2022 last Monday.